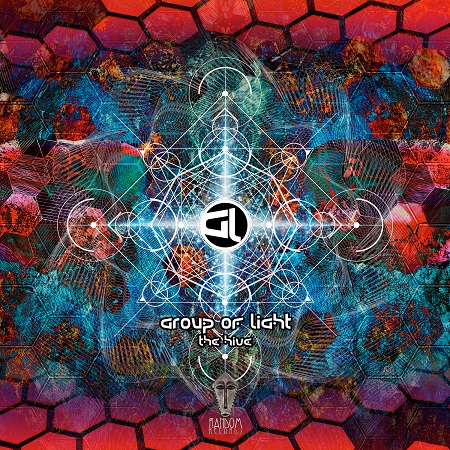 In February 2014 ScopeRise featured Group of Light's 'Dubstar from Heaven' and in April 2015 we featured 'The Story Behind The Light'.
When I first heard 'Dubstar From Heaven' I was blown away. Not just because of its production values or the fact it was mixed in Scope, but because, unlike some of electronic music, it had that elusive quality called 'musicality'.
After 'Dubstar' I figured Group of Light as electro funk but listening to tracks like 'Music Grounds Us' with those George Duke type Rhodes excursions, 'Eclectic Fusion', 'Blues for Breakfast' and especially the 'RockNRolla' style David Gilmour breaks, I saw many other influences rooted in more traditional genres.
So how has G.O.L. progressed from 'DubStar' to 'Hive' ? I would say 'The Hive' is a more focussed and cohesive statement, both sonically and stylistically. This is the sort of album you can pump up on the car stereo on a long country drive. A good car stereo is the next best thing to the specialised Hi-Fi listening I grew up with. If you wanted to test out a brand new system in the seventies, you would put on Pink Floyd's 'Dark Side Of The Moon'.
Now we can get that same kind of sound and stereo clarity workout by listening to 'The Hive' from start to finish in one go. Or two, three, four or more complete listenings because there's a depth here you won't tire of quickly.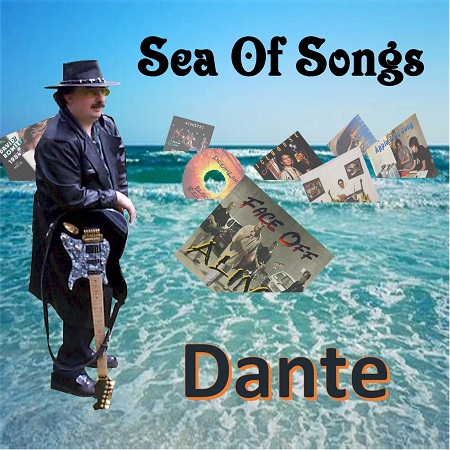 Spending three years on cleaning up a lifetime's work takes discipline. Inspirations for new material pop up all the time so its tempting to be distracted writing new material. Its a bit like defragging and reformatting a hard drive to clean out all the gunk for a fresh start.
'Sea of Songs' was just an idea that more or less popped out of nowhere but grew into an album of songs about topics that had fascinated Dante over the years. Everything from science, dinosaurs, ancient Egypt, human senses, rock stars and bushfires come under the conceptual radar of life experience.
Dante, like Shay Dan, used Scope for mastering and other duties and has more or less a set standard project that has evolved to run @96KHz on the XITE-1D. Dante also used Scope PCI to augment his synthesizer line up consisting mainly of excellent John Bowen creations.
Dante used a combination of guitar and amplification plug-ins. Both VST and native Reason rack extensions provided the guitar drive combined with Propellerhead bass and drum rack extensions to produce a well rounded, authentic rock sound.
We also examine some distribution and sales options from a beginners point of view and hope to see more public releases from Scope users during 2019 and beyond.
Group Of Light release The Hive. Shay Dan releases his third major solo work in as many years. Detail and sonic impact are his mantras and it shows in this masterpiece of genre bending electronica.
The Scope XITE-1 features as always on mixing and mastering duties acting as the sonic central nervous system of Shay's extensive array of hardware.
Paul Dante releases his debut album. After spending years on re-engineering his back catalogue Dante's creative synapses unblock and released twelve songs of classic style rock.
The modern edge of Scope and VST technology take Dante's progressive rock sound of yesteryear and kick it with momentum into the 21st century. Mastering on the Scope XITE-1D at 96KHz gives it that unmistakable Scope clarity and finish.